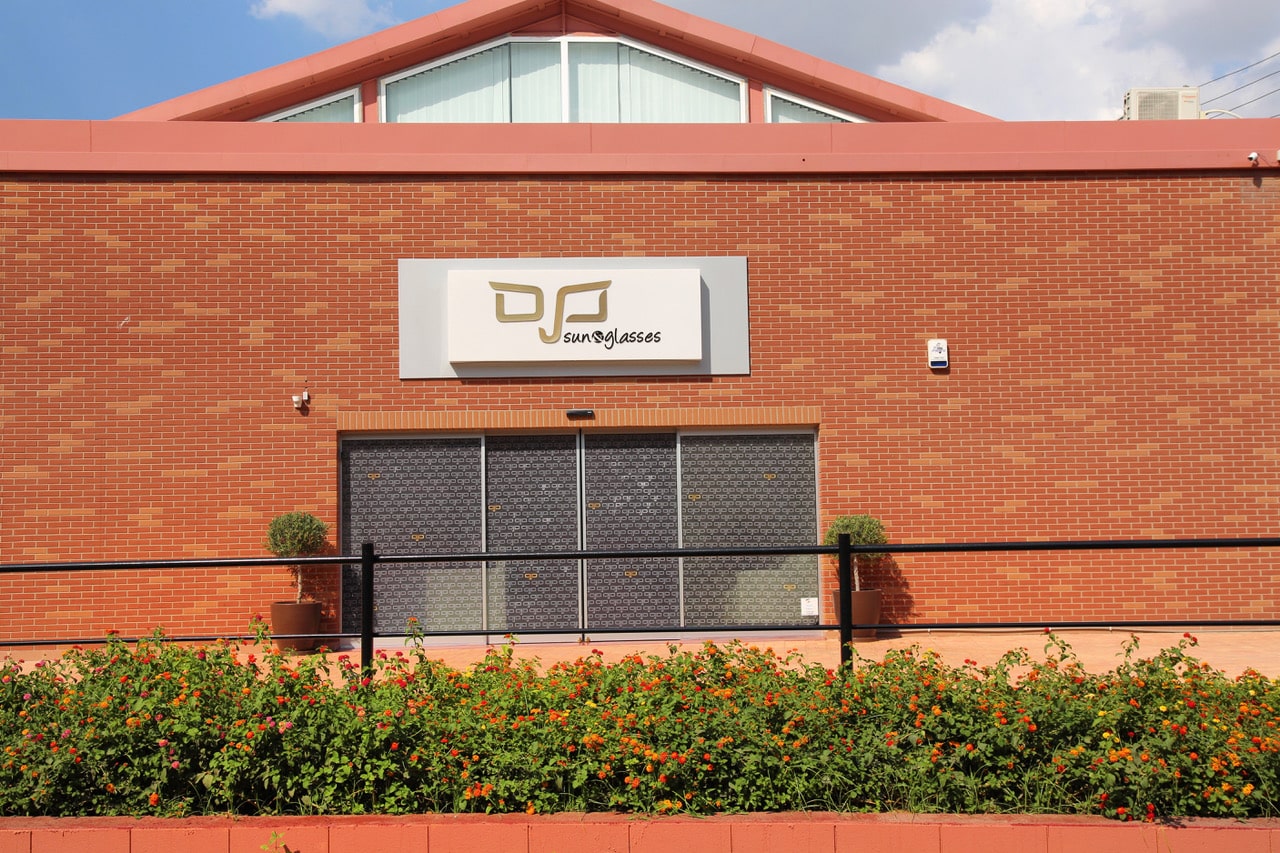 OJO Sunglasses
«The gamechanger in the sun&glasses industry»
OJO … a brand name with retail stores. A private Cypriot company founded by Nicos Mesolongitis in 2010, staying faithful to its idea and philosophy of "the right to eyesight for all".
With more than 40 stores in Cyprus, Greece, Malta, South Africa, Saudi Arabia and Lebanon has made its name synonymous with innovation, offering not only products that follow the latest fashion trends but also excellent quality, utilizing the most modern technologies at the most competitive prices.
The major innovation of OJO throughout the years is the design and manufacturing procedures followed during the production of sunglasses and glasses, using the latest technology of machines but more important the materials used. Such materials are the carbon fiber, and or the acetate and TR-90 paste so that to create the desired outcome. Lately the company introduced the OJO Smart Sunglasses offering Bluetooth v5.2 connection with electronic devices at an exceptional sound via 4 internal speakers built in the temples. In addition we introduce the Bio acetate S70 recycled technology on its product improving conventional CA performance with unharmful plasticizers aiming to reduce dependency on non-renewable resources.
The differentiation of OJO lies in the fact that within its stores (and its online store) promotes only its own commercial brand, as to control 100% over the quality, the quantity available at any given time, the design, the variety of models and colors, the promotion, and the price of final products. In all products available within OJO without any exception, there is a direct cooperation with production factories, as to any additional profit of the commission middleman to be a benefit for the OJO customers.
According to market research carried out from time to time within our organization we have achieved two important factors in the field of sunglasses against the establishment. First and most important we have managed to escalate the sunglasses as an accessory rather than a luxury item, and/or our customers to own more than one pair of them enjoying more fashion and style. In addition, we manage to influence the customer to wear the sunglasses all around the years' time regardless of weather conditions. Today the sunglasses is one out of five items (mobile phone, car key, house key, sunglasses) we carry throughout the day along with us. Last but not least we manage due to our position in the market to affect the decrease of competitors prices by 35%.
The company has been awarded with the "Best New Product Launch 2022", "Best Value for Money Product 2021", "Customer Oriented Franchise 2020", "Most Promising Franchise 2019", "In Business Award 2015", and 2014 WATIFY award "Is not about ideas… Is about making Ideas Happen ".